Worry-Free, Fully Managed Web Hosting Services in Australia
Black Label Hosting provides managed web hosting solutions for B2B companies and digital marketing agencies in Australia who are seeking hassle-free, high quality website hosting.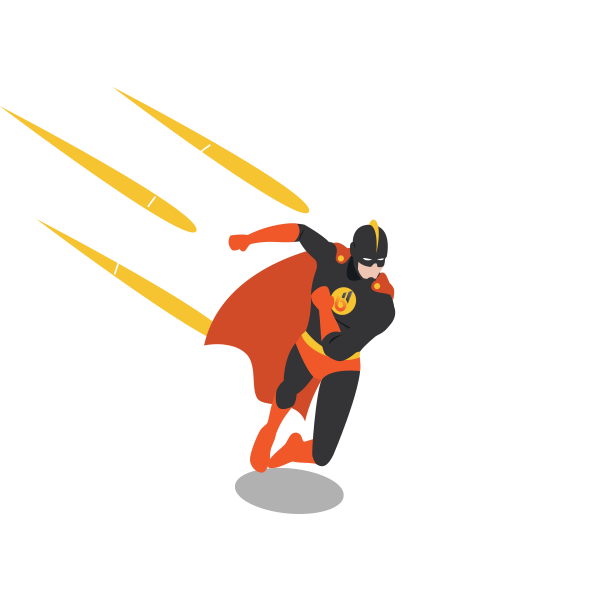 Strategic Web Hosting Partner for Digital Marketers
Web hosting management is time-consuming. If you run into a problem that knocks down your client's website, you'll have to diagnose and fix the error on your own. Meanwhile, the website's dead and losing conversions in the process.
As your fully managed web hosting provider in Australia, we'll keep your websites and servers running like clockwork. Below are some of the things we do.
site health check
Identify and resolve issues with legacy (dev) URLs, malware and other factors that can hurt performance and damage domain reputation.
performance tune
A fast website means a better user experience for your customers, which means greater engagement and more conversions!
security hardening
We implement a full security hardening that takes care of user access, file security, and more.
DNS Management
We also structure your hosting, DNS service, and email in such a way so as to build resiliency into our solution and protect your business from any unplanned outages.
firewall configuration
All our servers are fully protected by BitNinja's state of the art firewall. IP Reputation, Intrusion Detection, DOS Protection, Malware identification and removal.
malware and black list scan
Don't risk leaving your site infected any longer than absolutely possible, as Black List removal can take months.
SSL certificate and associated SEO redirects
All sites are protected by SSL certificates. We'll take care of the entire provisioning and setup for you.
Cloudflare CDN integration
Engage CloudFlare CDN to maximize your websites' performance nationally or even internationally.
Fully Managed Web Hosting

Pricing Plans
We offer a suite of hosting plans designed to meet the needs of your business. They come with tons of free features. Enjoy free SSL, performance tuning, site migration and on-boarding. What's more, you'll enjoy an additional two months of free hosting when you pay yearly.
Here are our pricing plans:
Black Label
ESSENTIALS
Hosting
This pricing plan delivers high-performance hosting for small websites. Get your essential web hosting needs covered with this affordable, no-frills plan.
Black Label
BUSINESS CLASS
Hosting
We recommend this high-performance hosting package for people managing an eCommerce website. Enjoy more storage and bandwidth with this plan.
Black Label
FIRST CLASS
Hosting
This is ideal for websites that need more legroom. Enjoy higher bandwidth and storage along with additional features, like phone or support via an account manager.
With other hosts, the average site loads in
6 seconds
Reliable Web Hosting Services for Digital Marketing Agencies
Black Label Hosting is more than just a hosting service. We're a strategic partner for digital agencies with a specialist skill set. Give your business a competitive edge with our web hosting solutions.
As your fully managed web hosting provider, we understand the complexities of digital marketing services, especially in the context of eCommerce systems, SEO and Paid Advertising. These online marketing solutions require hosting that ensures speedy uptime and delivers stellar performance. By working with us, your agency will enjoy zero-outage site migrations. Our team will take care of all the critical elements of hosting to make sure that your website is fully optimised for any SEO or PPC efforts that may follow.
Web Hosting Services for All Types of Businesses
Unlike the commodity hosting providers, Black Label Hosting is fully managed, making our firm one of the best hosting company for small businesses in Australia. This means you don't need to know anything about hosting! We'll ensure your website is set up correctly, adequately secured, performance-tuned, and complete with an SSL certificate.
Any hosting-related support is just an email away, and we'll take care of the rest for you.
If your website is essential to your business and needs to be configured properly, then we're the people to help you get this right!
Performance hosting is at the heart of what we do. Everything else we do sets us apart from the competition.
Why Choose Us for Your Web Hosting Needs
We bring over 20 years of commercial website hosting and management experience to digital marketing agencies and businesses in Australia to ensure a stress-free hosting service:
About Black Label Hosting
We are a specialist Australian web hosting provider that provides fully managed website hosting services to digital marketing agencies and businesses around Australia.
We take care of the site hosting requirements of web marketing agencies. Our experienced team performs security hardening, website health checks, performance tuning, and other tasks to ensure the site runs at its best.
Happy Clients
Hear what others

have to say
We have had the pleasure of working with some wonderful businesses all over Australia. 

How do I thank these guys!When I accidentally deleted my domain name, I was told that I would have to wait 6 weeks to get it back up and running. But just before thinking about walking into oncoming traffic, I called Sia from Black Label Hosting and my life was saved! They called GoDaddy on my behalf and cut it down to 3 weeks but also shifted my website and emails to a similar domain extremely quickly and kept us going. Can't rate these guys enough stars!!
Mark Crawford

We've worked with Sia for a year now and he has been very patient, quick and helpful with our site issues and inquiries. It's been a joy having him as one of our prominent partners and we use his services with our other sites as well!
Jerlie Driza Baruiz-Tabada

Sia at Black Label Hosting solved my ongoing website and email problems within hours of contacting him. On top of this, he has been very communicative, friendly and instantly responding to other issues. Two other companies were unable to fix my broken website and email that had not been working for weeks. This shows his high level of expertise and I am very impressed. I will be sticking with Black Label Hosting from now on.
Bronwen Mander
At last! A website company that is on-the-ball, knows their stuff, is quick to respond and does what they say they will! Thanks so much guys! I will be swapping my other company websites over to Black Label Hosting too!
Chris Bray
Common FAQs
General

Question
Hosting services can be super complex. To simplify things we take on the site migration, security hardening, performance tuning, registering your SSL certificate and even migrate your emails to Gsuite (for free) as part of our on-boarding into our service. But we've had questions, so here are some answers!
You can pay for our hosting plans using major credit cards (Visa, MasterCard and Amex)