We help businesses generate more leads by super-charging their website hosting!
Welcome to Black Label Hosting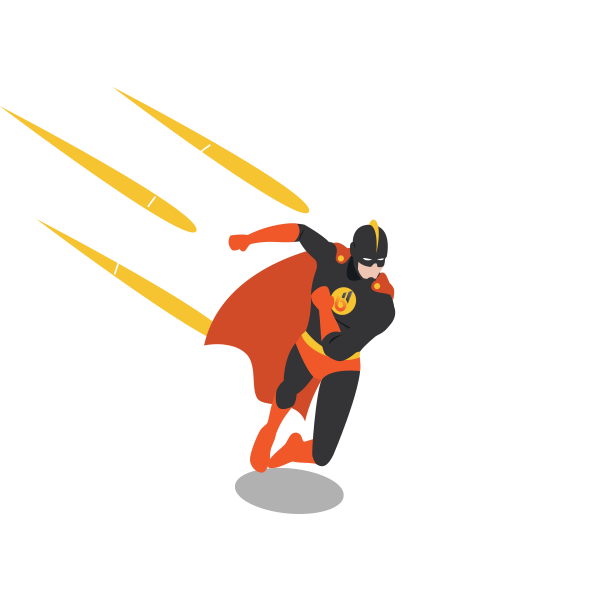 We do that by doing all the hard stuff most web designers miss (or don't want to do)
site health check
Identify and resolve issues with legacy (dev) URLs, malware and other factors that can hurt performance and damage domain reputation.
performance tune
A fast website means a better user experience for your customers, which means greater engagement and more conversions!
security hardening
We implement a full security hardening that takes care of user access, file security, and more.
DNS Management
We also structure your hosting, DNS service, and email in such a way so as to build resiliency into our solution and protect your business from any unplanned outages.
firewall configuration
All our servers are fully protected by BitNinja's state of the art firewall. IP Reputation, Intrusion Detection, DOS Protection, Malware identification and removal.
malware and black list scan
Don't risk leaving your site infected any longer than absolutely possible, as Black List removal can take months.
SSL certificate and associated SEO redirects
All sites are protected by SSL certificates. We'll take care of the entire provisioning and setup for you.
Cloudflare CDN integration
Engage CloudFlare CDN to maximize your websites' performance nationally or even internationally.
With other hosts, the average site loads in
6 seconds
For Agencies
How we work with Agencies
More than just a hosting service, we're a strategic partner for digital agencies with a specialist skill set that can easily become a competitive edge for your business. 
We understand the complexities of online services, especially in the context of eCommerce systems, SEO and Paid Advertising where hosting is critical for ensuring uptime and performance are at their best. We help our agency partners with zero-outage site migrations, taking care of all the critical elements of hosting to ensure it's fully optimised for any SEO or PPC efforts that may follow.
For Businesses
How we work with Businesses
Unlike the commodity hosting providers, Black Label Hosting is a fully managed hosting service which means you don't need to know anything about hosting to make sure your website is setup correctly, properly secured and performance tuned and complete with an SSL certificate.
Better again, any hosting-related support is literally just an email away, and we'll take care of the rest for you.
If your website is important to your business and you need this to be setup properly, then we're the people to help you get this right!
Pricing Plans
Our

Best Pricing
Black Label Hosting offers a range of hosting plans tailored to meet the requirement of your business. All plans include free on-boarding, free security hardening and performance tuning and free SSL!

Black Label
ESSENTIALS
Hosting
High performance hosting for smaller websites

Black Label
BUSINESS CLASS
Hosting
High performance hosting for eCommerce sites

Black Label
FIRST CLASS
Hosting
Performance hosting for sites that need a little more leg room
Performance hosting is at the of what we do.
But its everything else we do that really sets us apart from the competition.
Happy Clients
Hear what others

have to say
We have had the pleasure of working with some wonderful businesses all over Australia. 

How do I thank these guys!When I accidentally deleted my domain name, I was told that I would have to wait 6 weeks to get it back up and running. But just before thinking about walking into oncoming traffic, I called Sia from Black Label Hosting and my life was saved! They called GoDaddy on my behalf and cut it down to 3 weeks but also shifted my website and emails to a similar domain extremely quickly and kept us going. Can't rate these guys enough stars!!
Mark Crawford

We've worked with Sia for a year now and he has been very patient, quick and helpful with our site issues and inquiries. It's been a joy having him as one of our prominent partners and we use his services with our other sites as well!
Jerlie Driza Baruiz-Tabada

Sia at Black Label Hosting solved my ongoing website and email problems within hours of contacting him. On top of this, he has been very communicative, friendly and instantly responding to other issues. Two other companies were unable to fix my broken website and email that had not been working for weeks. This shows his high level of expertise and I am very impressed. I will be sticking with Black Label Hosting from now on.
Bronwen Mander
At last! A website company that is on-the-ball, knows their stuff, is quick to respond and does what they say they will! Thanks so much guys! I will be swapping my other company websites over to Black Label Hosting too!
Chris Bray
Common FAQs
General

Question
Hosting services can be super complex. To simplify things we take on the site migration, security hardening, performance tuning, registering your SSL certificate and even migrate your emails to Gsuite (for free) as part of our on-boarding into our service. But we've had questions, so here are some answers!
Black Label Hosting separates hosting, from emails from your DNS services to provide greater resiliency to service outages, and ensure that not single point of failure exists which can take out all your online services. For this reason, we've aligned our hosting offering with Amazon's highly-available and FAST Route 53 DNS service.
As we manage your DNS service separately to your website hosting, updates to your DNS can simply be made by sending us an email with the change details. Given how critical your DNS is to your online services, this allows us to sanity check proposed changes to ensure this is configured correctly and doesn't result in any accidental outages.
By request (ps we're a Plesk shop)! With that said though, we are a fully managed hosting service so any hosting-related matters are always just an email away - then we'll take care of the rest for you!
We're all about aligning our service with best-in-breed solution providers - that and hosted emails are SO yesterday. By moving your emails to a proper managed mail service (ie Google Business Mail), you're leveraging industry leading technologies that are designed to be online, all-the-time, with super-easy setup, native security, highly available and GREAT support. Emails are core to your business' communications, so why risk your business on hosted mail when managed mail is so affordable!
Refer the FAQ above... but for those on hosted emails there are two options to get around this; simply deselect the SSL options on your email client, or update your mail server settings to the hosting server name specified in the certificate that is prompted.
We're always here to help with anything hosting related. Desktop support, mobile devices and email client configurations however require specialists that have the runs on the board (aka experience) in configuring the wide spectrum of different devices, mobile OS's and client applications... but that ain't us. If you need help getting things setup, we highly recommend our partner company https://swytch.com.au/ - give them a call and they'll get you up and running in no time!
We fully backup every site that we look after on our hosting platform, with restores just an email away if required. We leverage an external hosting provider to ensure sites are always safe and secure, regardless of what might happen to the host servers themselves.
Prevention is always better than cure, which is why we fully malware check and security harden every website we on-board to our service.  We even have specialists who take care of malware cleanups if we're migrating in from an infected hosting service.
Once across on Black Label, all our hosting servers are fully protected by the latest technology in firewalls that active monitor for attack attempts, and suspect IP connections. We believe our security is so good that you don't even need a local WAF for your website (but we're super cautious so we'll set one up regardless).
We've benchmarked sites on our hosting platform at sub half-second load times, however not all sites are created equal. Proper tuning of a website will ensure that caching is correctly enabled, CDNs for clients with a regional or international client base and bottlenecks identified where plugins are adding significant delays to your page render.
At an infrastructure level we performance manage our host servers to ensure that these are never oversubscribed and have lots of available resources to keep things fast. Then beyond fast hardware, we also tune our Linux hosts from the kernel up through the application stack to keep things lean and fast, while still maintaining high degrees of compatibility. For crazy performance though, just check out our VPS servers 😉